HUNTER DOUGLAS
ALUSTRA® COLLECTION
PORTFOLIO
Luxury is a mystifying alchemy. Both tangible and intangible, physical and emotional. It's the distinctive combination of elements that resonates deep within our souls. It's the attention to every last detail of design that brings rooms together in exquisite style. When distinctive features combine with interesting architecture, awe-inspiring views, impeccable craftsmanship, masterful control of light, and incomparable design, the result is the ideal home of welcoming, lavish beauty. Homes with the alluring atmosphere of luxury - where everyday moments are transformed into joyous occasions to be savored. Cherished times with friends and family, relaxing moments to read the latest best-seller, while the family dog stretches out in a patch of sunshine on the living room floor. Designed for those who want to surround themselves with the finest, in their lives and homes, With the exclusive collection of Hunter Douglas Alustra window fashions, we set the stage for life's ultimate luxuries: beautiful, inviting homes where the stories of our lives unfold - in legendary, visionary style.
Available through the nationwide network of Hunter Douglas Window Fashions Gallery® dealers, The Hunter Douglas Alustra Collection offers consumers a high-style product collection based on proven, time-tested products and distinguished by exclusive fabrics, unique finishes, new dimensions, innovative systems and distinctive accents.
Click here to view the Hunter Douglas Alustra Collection Video
---
The Hunter Douglas Alustra Collection includes eight product families: Alustra Silhouette window shadings, Alustra Luminette Privacy Sheers, Alustra Duette honeycomb shades, Alustra Vignette Modern Roman Shades, Alustra Woven Textures, Alustra Genuine Woods and Alustra Modern Precious Metals and Alustra Counterarts, matching Silhouette and Luminette fabrics.
---
Enhanced Motorization: the unrivaled simplicity and convenience of Hunter Douglas new Platinum Technology is available on all Alustra optional Motorized Products.
---
Hunter Douglas Alustra Luminette Privacy Sheers feature a soft fabric sheer backed by vertical rotating fabric vanes.
The Alustra Difference: Beautiful sheers that exquisitely match Alustra Silhouette window shadings: Silver Reflections, Gold Radiance and Voyant Sheers, a softly woven textured sheer that provides a casual classic elegance and is offered in three soft colors and a room-darkening option. And enhanced hardware finishes: Gold Radiance, Silver Reflections and Bronze Shimmer.
All Alustra Luminette fabrics are available in Accents by the Yard cut yardage for a variety of decorative possibilities.
---
Hunter Douglas Alustra Silhouette window shadings showcase the product's soft rotating fabric vanes suspended between two sheer fabrics.
The Alustra Difference: The sheer face fabrics also offered with Alustra Luminette Privacy Sheers. These fabric options allow customers to exquisitely match Silhouette window shadings with Luminette Privacy Sheers in the same room - whether it's the Silver Reflections sheer that coordinates with sophisticated décor and color schemes; or Bronze Shimmer which subtly caresses and subdues the light as it enters a space; or the Gold Radiance sheer that transforms the light into a luminous warmth for an inviting and comfortable ambience or one of the Voyant Sheers.
The hardware finishes - including Silver Reflections, a silver-brushed aluminum, Gold Radiance a soft gold metallic, and Bronze Shimmer, a deep, rich finish - beautifully complement the sheers for total room coordination. The fabric vanes for all sheer fabric options are in the generous three-inch vane size in white. The UltraGlide retractable cord lifting system is a standard feature.
---
Hunter Douglas Alustra Counterparts provides exquisite coordination between Alustra Silhouette window shadings and Alustra Luminette Privacy Sheers with the casual elegance of sheers. This is an ideal solution for rooms with windows of varying sizes, or if you're looking to cover the windows and doors in your room. Fabrics for Alustra Luminette are available as Accents by the Yard™ cut yardage to add beauty and accessories to any room.
---
Hunter Douglas Alustra Duette honeycomb shades consist of soft, fashionable, yet durable fabrics pleated into individual hexagonal cells for superior energy efficiency and style.
The Alustra Difference: An indulgent array of fabrics with stylish textures and luminous effects that elevate every room to a level of distinctive perfection. All are available in the 1¼" pleat size and include the textured Angel Hair, the refined Brushstrokes in semi-opaque and opaque styles, the energy-saving Architella, the sheer Whisper and the glistening Opalessence with flecks of natural mica.
Gold Radiance, Bronze Shimmer and Silver Reflections hardware is offered with any fabric style. As with standard Duette honeycomb shades, there are a variety of lifting systems offered and the UltraGlide retractable cord lifting system is standard.
Design Synergy
The innovative Hunter Douglas Alustra Duette Vertiglide Duolite design option ignites yet another opportunity to create dynamic statements for doors and large expanses of glass. When two fabrics join together - Opalessence Eclipse Bronze Glow and Whisper Sheer Bronze Shimmer - the opportunity for nuanced light control and distinctive design is doubled. An ultimate statement of style with the textures, colors, shimmering effects of Hunter Douglas Alustra Duette honeycomb shades. Custom hardware finishes in Gold Radiance, Bronze Shimmer and Silver Reflections.
Exquisite Combinations
This striking new design opportunity combines two distinctive fabrics for one stunning visual effect. The dramatic 1¼" Hunter Douglas Duette Alustra Architella honeycomb within a honeycomb construction offers a remarkable design with increased energy efficiency, enhanced color and a soft appearance.
---
Hunter Douglas Alustra Vignette Modern Roman Shades, a dramatically improved innovation on the traditional Roman shade showcasing billowy layers of soft fabric folds that gently roll up into a sleek fabric-covered headrail. Available with the optional UltraGlide lifting system or Top-Down/Bottom-Up option.
The Alustra Difference: An exclusive six-inch fabric fold size (as opposed to the three- and four-inch in the standard collection) in two fabric styles - the casual, textured Terrain and the lustrous Veranda with a silken shimmer. Both are offered with a room-darkening option. To further define the attention to detail inherent in The Alustra Collection, the rotator rail is fabric-covered as well as the headrail. Accents by the Yard cut yardage extends any design concept.
Defining Moments
Every room is transformed by the dimension, texture and inspiring fabrics of Hunter Douglas Alustra Vignette Modern Roman Shades. These rich, subtle textures bring the appeal of fabric into a beautiful inspiration for the home. The dramatic dimension of the exclusive Alustra six-inch Traditional fold envelopes windows, homes and life with its soft sophistication and comfort - nurturing magical moments to be cherished for a lifetime.
Contemporary Color
The dimension of color is just as important as sunlight for creating a room's ambiance. A contemporary flair is infused with vibrant color through the distinctive palette and sophisticated texture of the Hunter Douglas Alustra Vignette Allure fabric. Select this Modern Roman Shade for light control and privacy, and experience the enhanced drama it will also undoubtedly perform.
Sophisticated Sheen
The luxurious beauty of fabric brings warmth to any home, inviting us to find some time for ourselves. With it's subtle, polished sheen and classic linen texture, the Hunter Douglas Alustra Collection Tara fabric is ideal for creating your own inspiring retreats.
The EveScape, room-darkening option brings the benefit of additional light control to this and every Hunter Douglas Alustra Vignette fabric, creating a rejuvenating escape anywhere in your home.
---
Hunter Douglas Alustra Woven Textures are an innovative alternative to solar screen shades that highlights natural textures and exquisitely filters natural light.
The Alustra Difference: 26 unique new Woven Textures fabrics available both in Roman shades and roller shades, with motorization as an option on the latter.
Interwoven With Life
Alustra Woven Textures fabrics offer the ideal backdrop to our daily lives - inviting us to spend quality time in the beautiful, ever-changing light created by these intriguing combinations of materials inspired by natural textures.
A remarkable collection of distinctive weavings - each filtering light in a unique style and offering an innovative alternative to solar screens - illuminating rooms with a casual sophistication that transforms everyday moments into cherished lifelong memories.
Casual Elegance
Woven of soft chenilles and naturally textured raffias with a touch of real paper, this gentle fabric enlivens conversations with friends and family by adding a soft touch to the sun's rays. The Hunter Douglas Alustra Woven Textures Haven fabric brings this comfortable elegance to warm welcoming rooms. Inviting spaces invite sharing - your dreams and wishes, even everyday occurrences.
Distinctive Luminosity
Magnificent luminescent threads create a distinctive weave when combined with natural papers and raffias. This alluring light-diffusing Hunter Douglas Alustra Woven Textures fabric screen brings stylish illumination to rooms composed of the finest of materials. Luxurious style, ultimate performance, definitive beauty all found in the most refined elements - for those who want the best.
Stylish Contrasts
Intriguing designs are those that bring interesting materials together in surprising ways. In this room, the sisal rug, raw silk slipper chairs and distinctly designed chaise lounge, covered in saddle leather, combine for a statement of style unified by the Hunter Douglas Alustra Origins Roman shade. This classic material is versatile enough for any décor and will radiate your own personal expression of design.
---
Hunter Douglas Alustra Genuine Woods offers solid ash and basswood blinds that perfectly blend tradition and innovation for a timeless, enduring design that includes an all-new lifting system.
The Alustra Difference: Six Genuine Woods finishes and twelve Basswood finishes, all with the TopShield finish for extra protection from scratches and everyday living; 20 unique decorative tape options; an elegant 4½" valance standard on Genuine Woods and all-wood 3½" valance with Basswood and the European-inspired RetroLift classic pulley system.
Combining a respect for the past with current trends in home décor, the RetroLift option exposes the pulley system and harkens back to the days of ingenious engineering, reinventing it for this century. Alustra Genuine Woods with the RetroLift system are also available with decorative tapes, traditional braided ladders or the de-Light feature.
---
Hunter Douglas Alustra Modern Precious Metals elevate the proven function and classic appeal of two-inch horizontals with unique combinations of metal finishes and wood features for exquisite coordination of décor throughout a room. The RetroLift classic pulley system is an option here as well. Alustra Modern Precious Metals with the RetroLift system are also available with decorative tapes, traditional braided ladders or the de-Light feature.
The Alustra Difference: Combinations of metal slats with the following enhanced wood features: all-wood 3½" valances, headrails, bottom rails, wood tassels and tilt wands. Available in eight new pearlized finishes and new perforated slats with 20 new decorative tapes.
Now, you can have a view never before experienced with aluminum blinds. Reveal with MagnaView is now also available with Alustra Modern Precious Metals.
---
Product of the Year, 2005 Window Coverings Manufacturers Association
Hunter Douglas Window Fashions was presented the Window Covering Manufacturers Association's (WCMA) Product of the Year, award in March 2005 - it marks the eighth consecutive year the company has been so honored. The Product of the Year award recognized Hunter Douglas' Alustra Collection.
The Alustra Collection was also awarded Most Innovative Overall Design and Best New Style Concept for 2005.
The annual WCMA Product Innovation Awards are the benchmark of excellence in the window coverings industry. "We are very pleased that the Window Covering Manufacturers Association panel of independent judges has given such a strong endorsement to our new products and to the marketing, merchandising and education programs we provide," said Marv Hopkins, Hunter Douglas president and CEO. "These results are a testament to the dedication of our people to market leadership, product innovation and customer support."
---
The Hunter Douglas Alustra Collection is available from The Blind Alley in Bellevue, Washington. For more information, contact The Blind Alley and visit our Hunter Douglas Gallery showroom.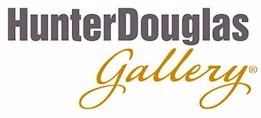 Or view The Hunter Douglas The Alustra Collection in the privacy of your home with one of our Window Fashion Designers.
To view more information regarding The Alustra Collection visit the Hunter Douglas website, where you can also order a free Alustra Collection brochure direct from Hunter Douglas.
To view the new Alustra product outside of the Greater Seattle area, click here to visit the Hunter Douglas Dealer Search engine to find your closest authorized Hunter Douglas Gallery Dealer.
Hunter Douglas Inc., headquartered in Upper Saddle River, N.J., is the leading manufacturer of custom window coverings in North America. Click here for a Brief History of Hunter Douglas.
---
To learn more about The Blind Alley visit our Company Profile.

---

Click here to search our Website or visit our website Navigation page or website Directory.
---